Certifications and training
Bettari can boast high-quality standards thanks to an Integrated Management System for Quality, Environment and Safety, in compliance with the UNI EN ISO 9001, UNI EN ISO 14001 and UNI EN ISO 45001 standards.
These certifications, obtained thanks to the synergy of all our company departments, clearly define the services and organizational structure requirements; they improve customer's satisfaction through the effective processes management; they also help managing in a responsible way the environmental impact with a particular attention to the pollution prevention, guaranteeing the protection of health and the work safety.
Integrated management system for quality, environment and safety
Effective process management to improve customer satisfaction
Management of the environmental impact of its activities by seeking improvement in a consistent, effective and above all sustainable way
Management and protection of health and safety in the workplace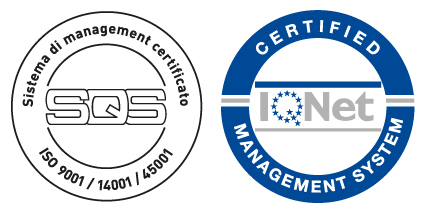 Focus on consulting
The training is certainly a crucial element in order to assure to our customers growth, safety and serenity. Thanks to a deep knowledge of the field, applications and through our collaborators consultancy, Bettari organizes training courses with concrete contents which represent a great added value for the distributors since they can represent a contribution to personal and professional growth.